Preparing you for success
The Northwest Skills Institute is an industry focused training organization
Preparing for success
The Northwest Skills Institute is an industry focused training organization. Our programs prepare you for success.
For individuals seeking amazing careers, we offer a comprehensive selection of technical courses and vocational certificate programs to fill high-demand occupations in industries critical to our economy. Programs are offered on-line and face-to-face to allow greater learning flexibility.
For employers, we offer health and safety training as well as an assortment of short duration, face-to-face training to upskill your employees in key business areas. Our train-the-trainer programs are designed to teach you, or your staff, how to teach virtually any subject to your workforce.
For non-profit and social benefit organizations, we are your training partner for employment and skills training programs to prepare clients for job readiness and employment.
Our specialized team of curriculum developers, instructors, and subject matter experts can create and deliver specialized and customized training for any industry.
Manufacturing, Material Handling and Supply Chain (MMHSC) Program
The COVID-19 Response Training for Manufacturing, Material Handling and Supply Chain (MMHSC) program is a 7-week FREE online training program designed to help you gain the skills and knowledge to work safely in this essential industry.
Cost: Free
Start Date: October 4th, 2021
Certification: Industry recognized certificate
Learn More
VITICULTURE AND VINIFICATION TECHNICIAN
The Viticulture and Vinification Technician, Level 1 certificate program is a government sponsored FREE 10-week employment training program that includes job placement support upon completion. The program is offered by Northwest Skills Institute.
Cost: Free
Start Date: September 29, 2021
Certification: Seven Industry recognized certificate
Conditions Apply: Click below to learn more.
Learn More
The MPW is designed to help students gain the skills and knowledge required for work as entry-level advanced manufacturing technicians
Manufacturing Production Worker Online Employment Training Program
MPW is a 8-week fully funded training program FREE for eligible applicants that are committed to build a career in the Canada's vital Manufacturing Industry.
Cost: Free
Start Date: August 30, 2021
Certification: Five Industry recognized certificate
Conditions Apply: Click below to learn more.
Learn More
NGen Canada's AMPUP Program
Up to 75% off select manufacturing certifications

Co-invest in your future by upskilling your manufacturing workers. Select courses are being offered at a discount to NGen members to help ensure manufacturing can up skill its workforce and new hires.
AMPUP Program Highlights:
Steep Discount on select programs for NGen Members
Web-based certifications
Can be completed from home or office
NGen Membership is free
Learn More
Under this program, NGen will provide funding to offset the cost of skills training for Canadian manufacturing enterprises to up skill their workers.
The MESA helps people and organisations learn how their essential skills compare to the requirements of production operators. It also helps those with skill gaps build the needed skills.
Employee Readiness Tool
Manufacturing Essential Skills Assessment (MESA)
Research shows that people with strong essential skills find work more easily, keep jobs longer and earn more money.
The MESA features:
Assessments that test reading, document use and numeracy skills. Questions are customized to manufacturing.
Access to free online learning activities to help you address your skill gaps. You can only use the website if you agree to share your test results.
Get License Keys
Free Practice Questions
Mandatory Rules Generator
Joint Health & Safety "Rules of Procedure" (JHSCROP)
Stay compliant with a JHSC "Rules of Procedure" customised for your company's needs.
The JHSCROP Generator features:
Personalised "Rules of Procedure" with your company logo
Add your committee conditions according to JHSC guidelines
Generates printer friendly PDF for easy sharing
Free!
Generate Rules
Employer Reviews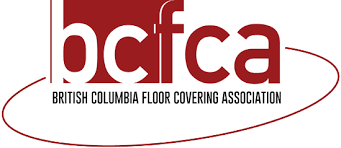 BC Floor Covering Association
Various training programs
We recommend their training programs to all our members.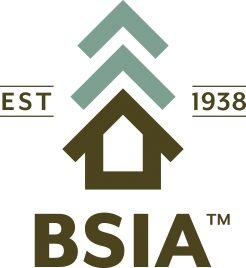 Building Supply Industry Assoc
Various training programs
Our association members highly recommend the training provided by Northwest Skills Institute.

Peak Apparel
Group Training Program
We have an increase in employee productivity after finishing the group training provided by Northwest Skills Institute.
Trusted by companies looking to develop highly skilled workers