Quality Assurance Technician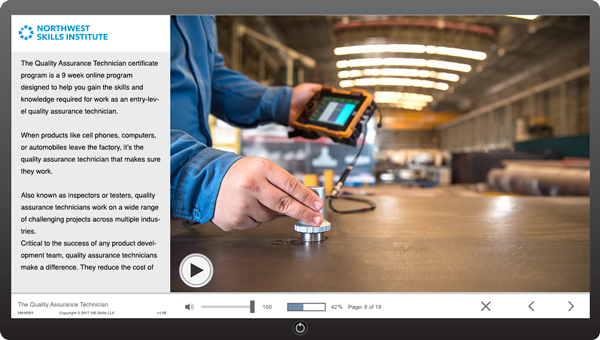 Program Fee: $2,820.00
Program Duration: 8 weeks / 3 modules a day (approx 141 hrs)
Course Description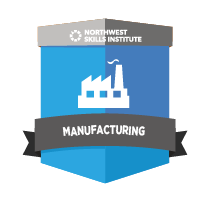 The Quality Assurance Technician certificate program is a 9 week online program designed to help you gain the skills and knowledge required for work as an entry-level quality assurance technician.
When products like cell phones, computers, or automobiles leave the factory, it's the quality assurance technician that makes sure they work.
Also known as inspectors or testers, quality assurance technicians work on a wide range of challenging projects across multiple industries.
Critical to the success of any product development team, quality assurance technicians make a difference. They reduce the cost of production, decrease maintenance expenses, and increase customer safety and satisfaction.
Course Details
Learning Objectives
Students complete courses in the following areas:
Quality Control Methodology
Fundamentals of Engineering Drawings
Measurement Tools for Manufacturing
Math Foundations
Technical Writing Foundations
Workplace Safety Awareness
Career Building Skills
Admission
Recommended CLB 7 (Canadian Language Benchmark)—Equivalent to IELTS 6 or TOEFL 77-99
Have access to a device that meets the system requirements to use Northwest Skills Institute online courses.
Hiring Industries
Aerospace
Automotive
Civil infrastructure
Construction
Consumer products
Electrical equipment
Marine
Medical devices
Preparing you for success
The Northwest Skills Institute is an industry focused training organization.
Our programs are geared specifically for industry, making students more qualified and READY FOR WORK.