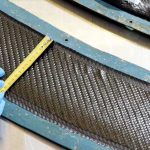 Composite Manufacturing & Repair Technician
Certificate Program
Total Program Hours:
124 hours
Program Duration:
1.9 months / 3 modules per day
Brief Program Description
The Composite Manufacturing & Repair Technician certificate program is an 8 week online program designed to help you gain the skills and knowledge required for work as an entry-level composites fabricator.
The use of composite materials in manufacturing is expanding quickly. Composites are now used in automotive, aerospace, medical devices, and sports equipment. The benefits of light weight and strength make the applications of composite materials endless. Composite manufacturing & repair technicians manufacture products by laying up layers of carbon fiber, fiberglass, and other composite fabrics.
Composite manufacturing requires attention to detail and good manual dexterity.
Learning Objectives
Students complete courses in the following areas:
Introduction to Composites in Manufacturing
Fundamentals of Engineering Drawings
Measurement Tools for Manufacturing
Power Hand Tools for Manufacturing
Hand Tools for Manufacturing
Stationary Tools for Manufacturing
Math Foundations
Workplace Safety
Admission
Minimum Canadian Language Benchmark (CLB) 7 or equivalent
Hiring Industries
Aerospace
Automotive
Consumer products
Construction
Marine
Medical devices
Median
Median $16/Hour The salary for this position ranges from $12.69 to 22.65 per hour