Drafting & CAD Technician
Engineering Drawings and Blueprint Skills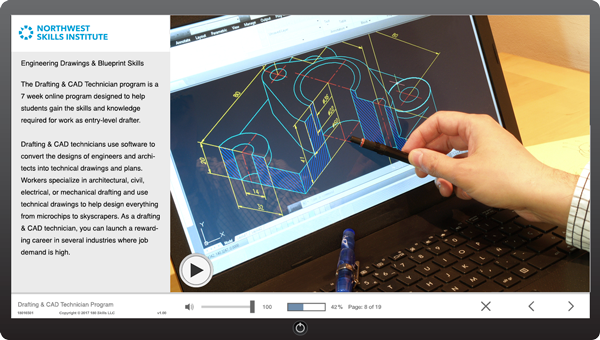 Program Fee: $2,060.00
Program Duration: 7 Weeks / 3 Modules per day (approx 103 hrs)
Course Description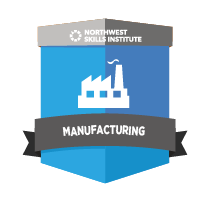 The Drafting & CAD Technician program is a 7 week online program designed to help students gain the skills and knowledge required for work as entry-level drafter.
Drafting & CAD technicians use software to convert the designs of engineers and architects into technical drawings and plans. Workers specialize in architectural, civil, electrical, or mechanical drafting and use technical drawings to help design everything from microchips to skyscrapers. As a drafting & CAD technician, you can launch a rewarding career in several industries where job demand is high.
Course Details
Learning Objectives
Students complete courses in the following areas:
Fundamentals of Engineering Drawings
Principles of LEAN Manufacturing
Quality Control Methodology
Math Foundations
Workplace Safety Awareness
Career Building Skills
Admission
Recommended CLB 7 (Canadian Language Benchmark)—Equivalent to IELTS 6 or TOEFL 77-99
Manufacturing Production Worker Level 1 or equivalent recommended
Have access to a device that meets the system requirements to use Northwest Skills Institute online courses.
* This program requires additional external training in CAD software not provided by Northwest Skills Institute. This program provides students with all the skills related to math, blueprint reading, geometric dimensioning & tolerancing, and other engineering terms that a student must have before they begin to create models in CAD.
Please contact us if you have questions
Job Placement Support
Please contact us for information about our job placement support services.
Preparing you for success
The Northwest Skills Institute is an industry focused training organization.
Our programs are geared specifically for industry, making students more qualified and READY FOR WORK.