Asbestos Awareness & Abatement Level 2
Asbestos Safety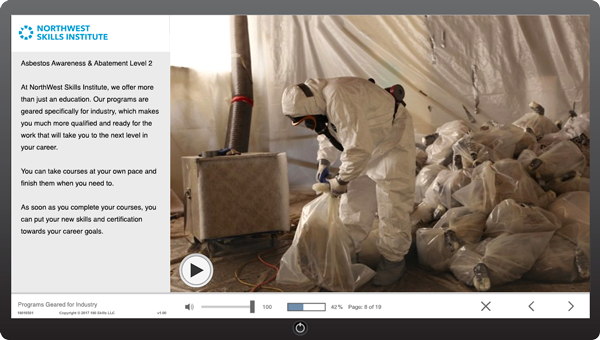 Program Fee: $1499.99
Program Duration: Approx. 2-3 days
Course Description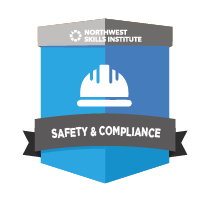 The Asbestos Awareness & Abatement Level 2 is an 8-hour plus 2-3 hr in person skills assessment hybrid course designed to help students gain valuable specialized training for individuals involved in asbestos abatement activities with moderate-risk scenarios.
The course aims to equip participants with the knowledge and skills necessary to plan and carry out asbestos abatement tasks safely and efficiently, minimizing the risk of asbestos exposure to workers and the public.
Course Details
Learning Objectives
The goals of the Asbestos Awareness & Abatement Level 2 program is to expand the knowledge of students who have completed Asbestos Awareness & Abatement Level 1.
Students will learn about abatement planning, abatement processes & techniques, engineering controls, and procedures for handling asbestos.
Students complete courses in the following areas:
Asbestos Abatement Levels: Differentiate between various asbestos abatement levels, focusing on moderate-risk scenarios.
Asbestos Abatement Planning: Understand the importance of proper planning for moderate-risk asbestos removal projects.
Abatement Methods and Techniques: Learn safe and effective abatement techniques for moderate-risk situations.
Engineering Controls: Explore the use of engineering controls to minimize asbestos exposure during abatement.
Work Practices and Procedures: Establish safe work practices and procedures for handling asbestos-containing materials in moderate-risk abatement projects.
Respiratory Protection: Understand the selection, use, and maintenance of respiratory protective equipment during abatement.
Decontamination: Learn the decontamination procedures for workers and equipment involved in moderate-risk abatement.
Waste Handling and Disposal: Discuss proper procedures for handling and disposing of asbestos waste.
Monitoring and Clearance Testing: Understand the importance of air monitoring and clearance testing to ensure a safe environment after abatement.
Regulatory Compliance: Comply with local, state, and federal regulations related to moderate-risk asbestos abatement.
Note: An in-person exam is required to complete the Asbestos Awareness & Abatement Level 2.
Admission
Recommended English proficiency of: CELPIP 4+ or IELTS 6.5
Asbestos Awareness & Abatement Level 1
Have access to a device that meets the system requirements to use Northwest Skills Institute online courses.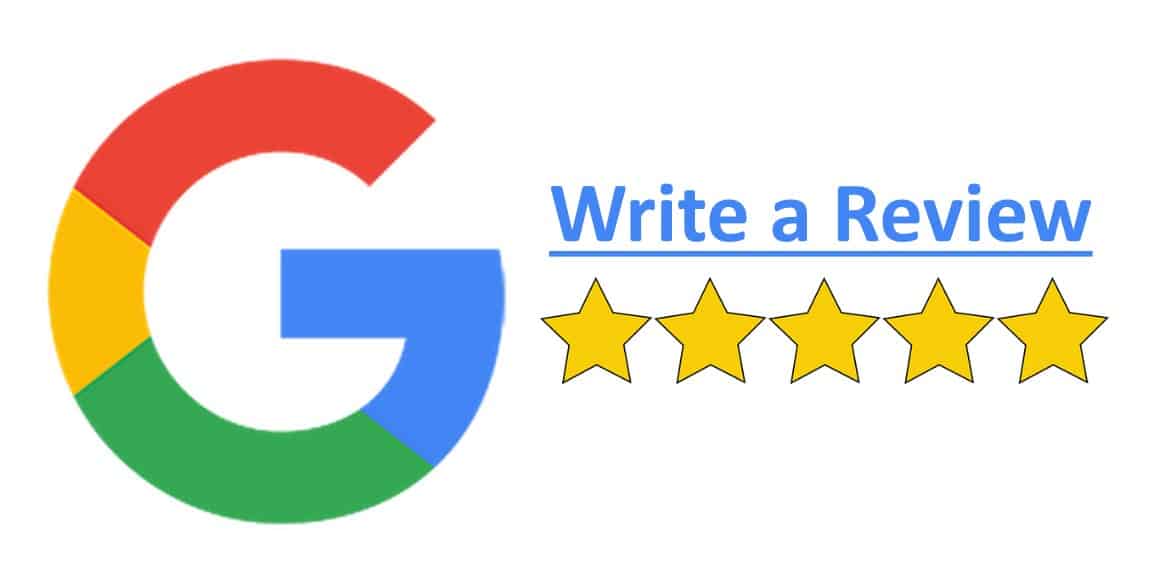 Preparing you for success
The Northwest Skills Institute is an industry focused training organization.
Our programs are geared specifically for industry, making students more qualified and READY FOR WORK.