Mechatronics & Industrial Automation Technician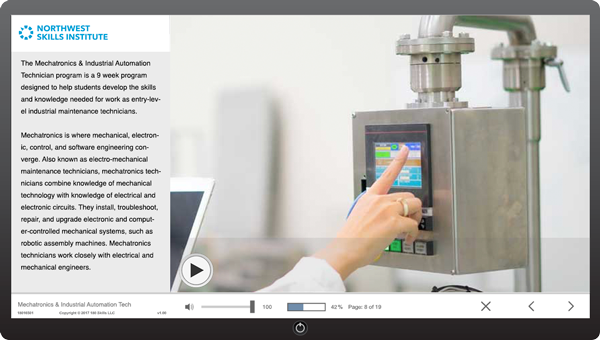 Program Fee: $2,980.00
Program Duration: 2.3 months / 3 modules a day (approx 149 hrs)
Course Description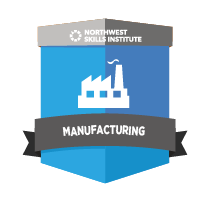 The Mechatronics & Industrial Automation Technician program is a 9 week program designed to help students develop the skills and knowledge needed for work as entry-level industrial maintenance technicians.
Mechatronics is where mechanical, electronic, control, and software engineering converge. Also known as electro-mechanical maintenance technicians, mechatronics technicians combine knowledge of mechanical technology with knowledge of electrical and electronic circuits. They install, troubleshoot, repair, and upgrade electronic and computer-controlled mechanical systems, such as robotic assembly machines. Mechatronics technicians work closely with electrical and mechanical engineers. They work primarily in manufacturing, engineering services, and research and development.
Course Details
Learning Objectives
Robotics Essentials
Understanding Pneumatics
Introduction to Electrical Skills
Introduction to Hydraulics
Math Foundations
Workplace Safety Awareness
Career Building Skills
Admission
Recommended CLB 7 (Canadian Language Benchmark)—Equivalent to IELTS 6 or TOEFL 77-99
Have access to a device that meets the system requirements to use Northwest Skills Institute online courses.
Job Placement Support
Please contact us for information about our job placement support services.
Median
Median: $38/hour
The salary for this position ranges from $23 to $55 per hour.
Preparing you for success
The Northwest Skills Institute is an industry focused training organization.
Our programs are geared specifically for industry, making students more qualified and READY FOR WORK.