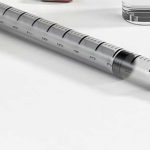 Drug & Alcohol Awareness
Understanding the implications of working under the influence
Employee Training
Total Program Hours:
1 hours
Program Duration:
Less than 1 day
Drug & Alcohol Awareness: Staying Fit for Work
On-Site Training
Face to Face Instructions
The Drug & Alcohol Awareness: Staying Fit for Work course is a 1-hour workshop designed to help workers develop an understanding of the safety and legal implications of working while under the influence of drugs or alcohol.
The impact of alcohol and other drug use in conjunction with work can be significant in terms of employee health, workplace and public safety, and operational productivity.
This course is meant to be used as part of the employee-training portion of the workplace alcohol and drug policy.
Learning Objectives
This course covers the following topics:
Being fit for work
Why does this matter to you?
The rules & regulations
Getting tested
Getting help if you need it
Stress management techniques
Admission
Minimum age: 16
Minimum Canadian Language Benchmark (CLB) 6 or equivalent
This is a Northwest Skills Institute licensed course. This means that you may purchase a license to deliver this training in-house to your workers.
However, Northwest Skills can offer a trainer if needed.
Being Fit For Duty
Workers learn about their legal responsibilities and rights.
Required Program Materials
In-Person
 Online

Access to the internet
Computer with a modern web browser installed (Chrome, Firefox, Internet Explorer)