Asbestos Awareness & Abatement Level 1
Foundational Awareness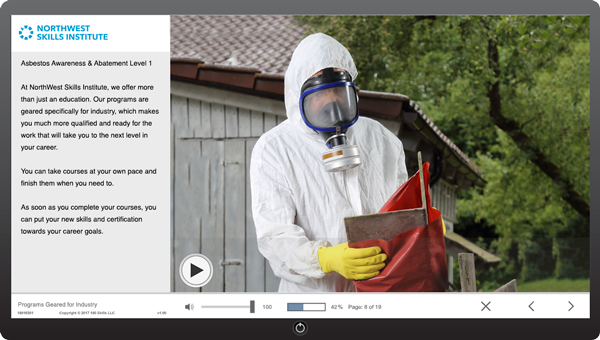 Program Fee: from $49.99
Program Duration: Self-paced learning module
Barry was great instructor, easy to follow via online
Easy to follow, and kept it on track and easy to follow along, great learning environment.
Learned something new.
Course was great and easy to follow.
Course Description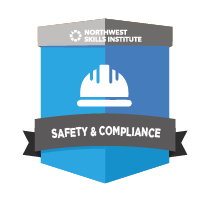 The Asbestos Awareness & Abatement Level 1 is an 8-hour online course designed to help students gain the knowledge about asbestos, its potential health risks, and safe practices for identifying and handling asbestos-containing materials (ACMs).
The course aims to raise awareness among individuals who may encounter asbestos in their work or living environments, empowering them to take necessary precautions to prevent asbestos exposure and protect their health and the health of others.
Course Details
Learning Objectives
The goals of the Asbestos Awareness & Abatement Level 1
program is to teach students to identify asbestos, understand the health risks, regulation compliance, and promote safe handling. Furthermore students will gain the knowledge about risk assessment, understand procedures when asbestos is suspected, know about PPE
and how to report suspected asbestos exposure.
Students complete courses in the following areas:
Understanding Asbestos: Define asbestos, its properties, and historical use in construction materials.
Health Risks: Explore the health hazards associated with asbestos exposure and the related diseases.
Asbestos-Containing Materials (ACMs): Identify common building materials that may contain asbestos.
Asbestos Regulation and Management: Familiarize participants with relevant regulations, guidelines, and best practices for asbestos management.
Asbestos Inspection and Risk Assessment: Learn about conducting visual inspections and risk assessments to identify potential asbestos hazards.
Asbestos Awareness Training: Develop an understanding of proper response procedures when encountering suspected asbestos-containing materials.
Personal Protective Equipment (PPE): Discuss the use and selection of appropriate PPE for asbestos-related tasks.
Emergency Response and Reporting: Understand procedures for handling accidental asbestos releases and reporting incidents.
Asbestos Awareness Certification: Review the requirements for obtaining an asbestos awareness certification.
Note: An in-person exam is required to complete the Asbestos Awareness & Abatement Level 1.
Admission
Recommended English proficiency of: CELPIP 4+ or IELTS 6.5
Have access to a device that meets the system requirements to use Northwest Skills Institute online courses.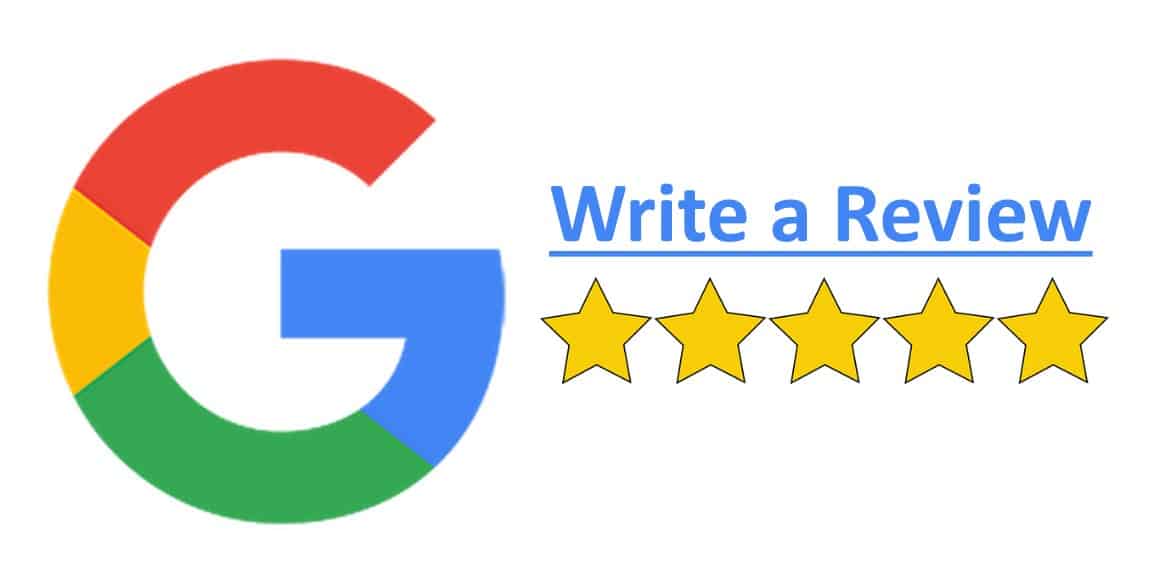 Preparing you for success
The Northwest Skills Institute is an industry focused training organization.
Our programs are geared specifically for industry, making students more qualified and READY FOR WORK.