Counterbalanced Forklift Operator Program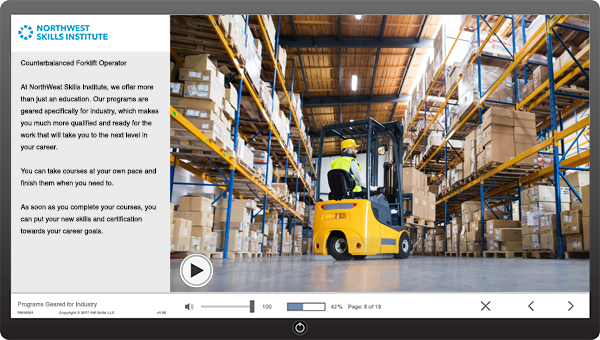 Program Fee: $49.95
Program Duration: Less than 1 day (approx 2.5 hrs)
Course Description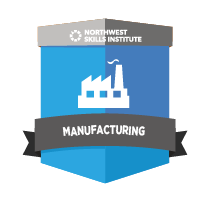 The Counterbalanced Forklift Operator Program is a 2 ½ hour long online forklift certification theory training for beginner and experienced operators. The course meets both CSA and ANSI standards. Certification is valid for 3 years.
Please note that practical training and evaluation must be conducted by a qualifed trainer prior to certification.
Course Details
Learning Objectives
Topics in this course include:
a review of applicable regulations (federal, state/provincial and relevant standards)
a review of company polices
understanding due diligence
understanding criminal negligence and consequences to employers, trainers, supervisors and employees
a review of site-specific safety concerns
a review of the operator training guide
a review of equipment features, stability, operating procedures, parking and fueling/charging procedures
In order to successfully achieve certification, students must achieve a minimum of 80% on the operator theory test.
Admission
Recommended CLB 7 (Canadian Language Benchmark)—Equivalent to IELTS 6 or TOEFL 77-99
Have access to a device that meets the system requirements to use Northwest Skills Institute online courses.
No age requirements exist, however trainees should be of an age to be employable in the industry
Preparing you for success
The Northwest Skills Institute is an industry focused training organization.
Our programs are geared specifically for industry, making students more qualified and READY FOR WORK.