Back Safety Basics
The training you need, when you need it, where you need it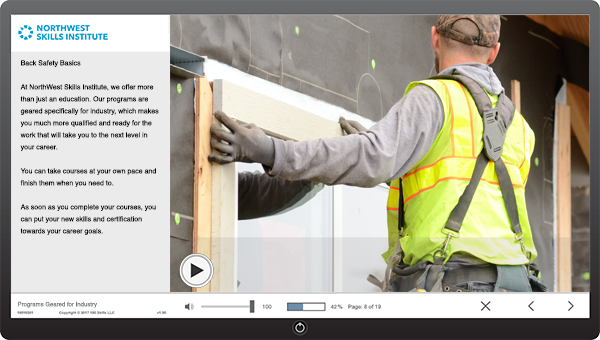 Program Fee: $80.00
Program Duration: 1 day (approx 4 hrs)
Course Description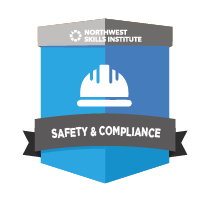 Back injuries are the leading cause of time loss claims in the workplace. In most jurisdictions, the annual number of back-injury claims is more than twice the total of the second most common injury.
This 4-hour course is intended to reduce the incidents of back injuries in the workplace through education. It has been developed for top employees and supervisors who are interested in becoming back safety trainers in their workplace. Students will be introduced to training methodology through a "Train the Trainer" module.
Course Details
Learning Objectives
Topics Covered Include:
the anatomy of the spine
the types and causes of back injuries
the importance of maintaining back health
ergonomic hazards
proper lifting techniques
exercises for a healthy back
first aid for back injuries
Admission
Recommended CLB 7 (Canadian Language Benchmark)—Equivalent to IELTS 6 or TOEFL 77-99
Northwest Skills Institute offers a wide variety of training and consulting options including risk assessment, needs analysis and train the trainer programs.
Consulting services offered include:
needs analysis
site-specific hazard assessments
specialized safety training
health and safety program planning and review
train the trainer training is available for all course offerings
Preparing you for success
The Northwest Skills Institute is an industry focused training organization.
Our programs are geared specifically for industry, making students more qualified and READY FOR WORK.