Respiratory Hazards Awareness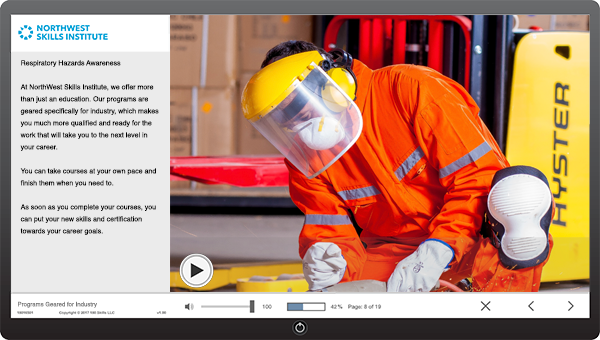 Program Fee: $70.00
Program Duration: 1 day (approx 4 hrs)
Course Description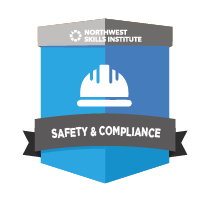 Respiratory hazards such as gases, mold spores, toxic fumes and vapors, pose major problems for employees because many hazards cannot easily be seen or smelled. Respiratory problems also come from visible hazards such as dust, and fibers.
Respiratory hazards may pose an immediate threat to health, while others may cause long-term damage. In this 4-hour course, workers learn about respiratory hazards and how to protect themselves.
Course Details
Learning Objectives
Topics Covered Include:
Personal Protective Equipment (PPE)
Recognizing respiratory safety hazards
Emergency procedures for respiratory hazard emergencies
Selecting appropriate PPE for respiratory protection
Evaluating a respirator seal for fit
Following proper maintenance procedures
Admission
Recommended CLB 7 (Canadian Language Benchmark)—Equivalent to IELTS 6 OR TOEFL 77-99
Have access to a device that meets the system requirements to use Northwest Skills Institute online courses.
Consulting Services Available
Northwest Skills Institute offers a wide variety of training and consulting options including risk assessment, needs analysis and train the trainer programs.
Consulting services offered include:
Needs analysis
Site-specific hazard assessments
Specialized safety training
Health and safety program planning and review
Train the trainer training is available for all course offerings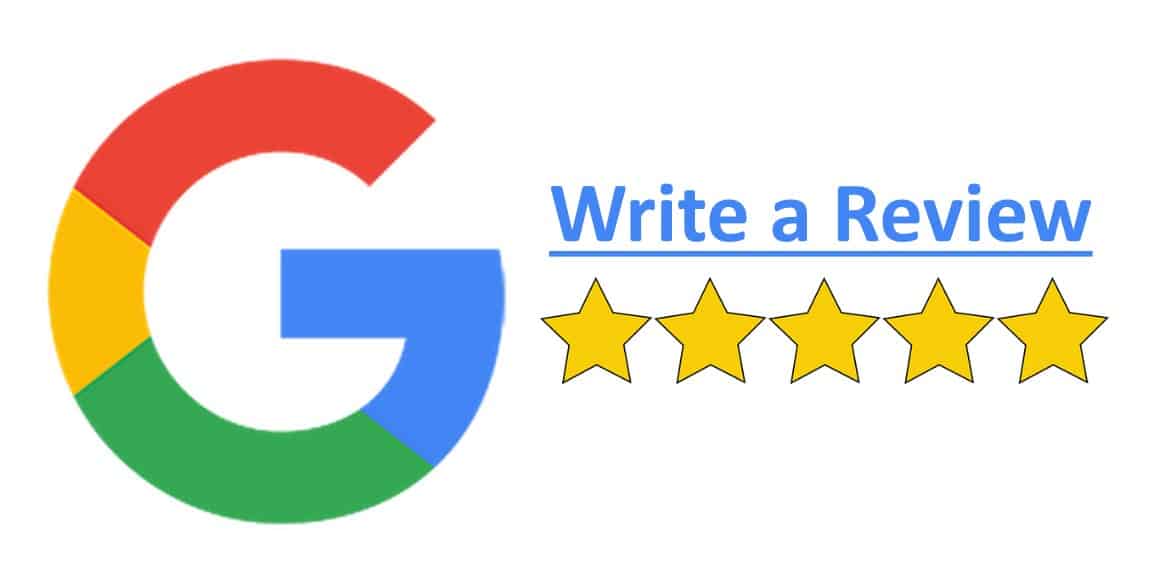 Preparing you for success
The Northwest Skills Institute is an industry focused training organization.
Our programs are geared specifically for industry, making students more qualified and READY FOR WORK.