OFA-1: Occupational First Aid Level 1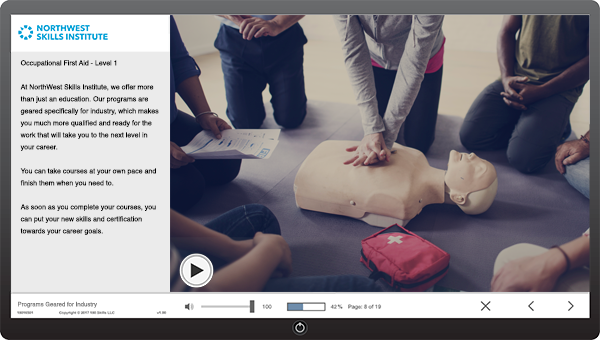 Program Fee: $99.00
Program Duration: 1 day (approx 8 hrs)
Course Description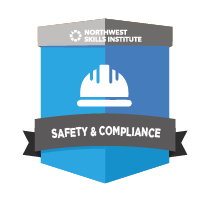 Occupational First Aid - Level 1
The WorkSafeBC Occupational First Aid Level 1 course is an 8 hour program. In this course, students learn how to identify common medical emergencies that may happen in the work environment, include adult CPR, dealing with shock, spinal injuries, minor wounds, sprains, strains and common medical conditions.
In order to be successful, candidates must demonstrate practical skill competency, achieve a minimum 70% on a multiple choice exam and attend full course. On successful completion of the course, participants receive a 3-year certification.
Course Details
Learning Objectives
Students will learn about the following:
Priority Action Approach
Primary Survey
Cervical spine control
Airway and breathing intervention
Hemorrhage control
One person CPR
Minor injuries which require medical aid
Management of soft tissue injuries
Records and reports
Patient packaging for transport include supine and lateral positioning for trauma, ¾ prone drainage, and position of comfort
Review of patient assessment to an OFA Level 1 standard
Review of critical airway, breathing and circulatory intervention with C-Spine management
Admission
Minimum age: 16
Recommended minimum CLB (Canadian Language Benchmark) Level 6.
Be physically capable of performing basic first aid techniques as well as a multiple choice exam.
Transportation Endorsement
The WorkSafeBC Transportation Endorsement course is a 7-hour course (excluding breaks) focusing specifically on the transport of injured workers to medical aid. In order to participate in this training, a candidate must hold a current OFA Level 1 certificate at a minimum. This certification is valid for three years upon successful completion of course. In order to be successful, candidates must demonstrate practical skill competency.
Fee Addition Information
Price quoted is per person and does not include GST. Price effective while space is available.
Preparing you for success
The Northwest Skills Institute is an industry focused training organization.
Our programs are geared specifically for industry, making students more qualified and READY FOR WORK.